Biden and Irish poets: 'Hope and history,' a lifelong love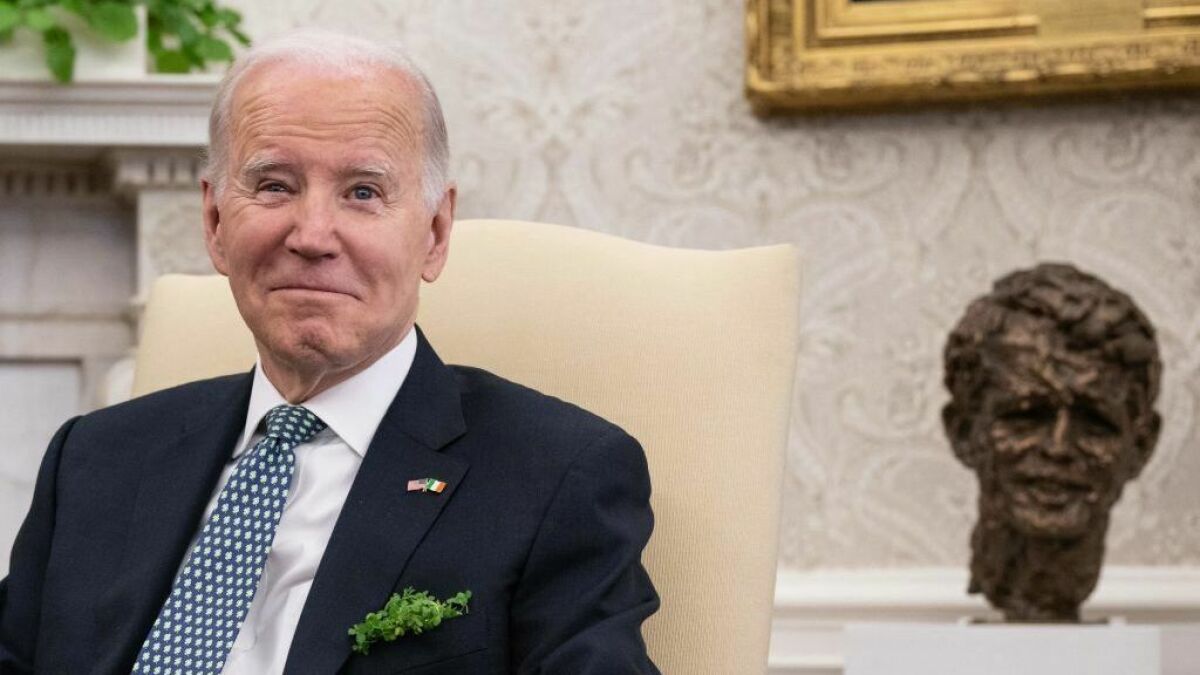 NEW YORK – When President Joe Biden visits Ireland this week, he will mark the 25th anniversary of the Good Friday Agreement, confer with top officials on current issues and honor his Irish ancestors.
You can also count on Biden to quote an Irish poet or two, especially two late Nobel laureates Seamus Heaney and William Butler Yeats.
"I think that's a safe guess to make," says former Biden speechwriter Dan Cluchey, who worked with the president from 2018-2022. "Yeats and Heaney encompass so much of the universal catalog of emotions poetry can express and they are the major wells he (Biden) goes to when he needs the perfect words to encapsulate a feeling."
Presidents have long made a point of citing a favorite writer, and for Biden that often has been Heaney, renowned for what Nobel judges in 1995 called "works of lyrical beauty and ethical depth." Besides his original poems, his noted works include a bestselling translation of the Old English epic "Beowulf" and his play "The Cure at Troy," a verse adaptation of Sophocles' "Philoctetes," with Heaney's inspirational alliteration about a time when "hope and history rhyme..
Biden's affinity for Heaney dates back at least to an earlier presidential run in 2008, when he lost the nomination to Barack Obama and eventually became his running mate. In a speech early in his own campaign, Biden observed that he liked to quote Irish poets because they are "the best poets." He listed Heaney as his preferred "contemporary" Irish bard, and referred to Heaney's words from "The Cure at Troy," saying he believed they were reflected in "the sentiments and hearts of the vast majority of the American people."
History says, don't hope On this side of the grave. But then, once in a lifetime The longed-for tidal wave Of justice can rise up, And hope and history rhyme.
"I believe with every fiber of my being," Biden concluded, "we have a chance to make hope and history rhyme."
Biden biographer Evan Osnos says that by 2008 he had already quoted "The Cure at Troy" so frequently his daughter Ashley would tease him. In his 2017 memoir "Promise Me, Dad," Biden remembered Ashley's response when Obama choose him as the vice presidential candidate: "Dad, this is hope and history." Biden answered with a joke: "Oh, great. He's hope. And I'm history."
Biden has since invoked "hope and history" while serving as vice president, in his acceptance speech for the Democratic nomination in August 2020, in a widely seen campaign video from 2020, when presenting a National Humanities Medal last fall to Elton John, and even in last month's reception marking the Persian new year.
At the end of the Obama administration, when the president awarded Biden a Medal of Freedom, Obama joked that he was going to quote Yeats — because "Seamus Heaney is taken."
Biden, not surprisingly, quoted Heaney during his own remarks, but this time drew from the poem "From the Republic of Conscience" as he praised Obama for his humility.